Sally Towne on 12th Jan 2022
Kelly Shann:
I hope you enjoyed part one of my interview with Sally Towne top up the tissues and here's part two. So that was emotional, but the next part is going to be emotional. And I'm so grateful to you for sharing this. This is amazing how this all played out.
Sally Towne:
Yeah. So the next emotional milestone, like you said, is a professional as well. And I think the reason I've been so much for talking to you about this, it's not actually not ever talked publicly about all of this once. And you know, so I did it like with a talk and a PowerPoint presentation. That was all when I think, like you said, when you really living it it's yeah, it is very emotional. But my aim out of talking with you today is if I can just help one person say one person from what I went through I'm happy, you know, I just hope that people can listen to my story and, you know, make sure they do their checks. So you know, life was amazing. Everything was great. We progressed, you know, with the twins going through school in the air and we got to, you know, moved up the corporate ladder and by, you know, this sort of stage in our life, we were managing Helen spring station in the Northern territory. So looking back probably wasn't a great position to go to with a young family, cause it's a very big corporate role, very busy and very stressful. And anyway,
Kelly Shann:
They've run like 65,000 head. Is that right?
Sally Towne:
Now the two places are split up. So unclearly in hell and a separate manager's jobs in, you know, now looking back, you know, it's probably, wasn't a great move family-wise and stresswise with four little kids that was just so busy. And so, you know, in the corporate world, you've got a lot of different people to answer to. And anyway, somehow through that journey at a point along there, my mum rang me and said, I've been diagnosed with breast cancer. So that was a pivotal turning point for me. Mum and I were really, really close. We spoke many times a day, you know, I didn't understand the same as I didn't understand why did that happen with Mum. She was so healthy. She didn't smoke. She barely drank. She was super healthy. There was no family history.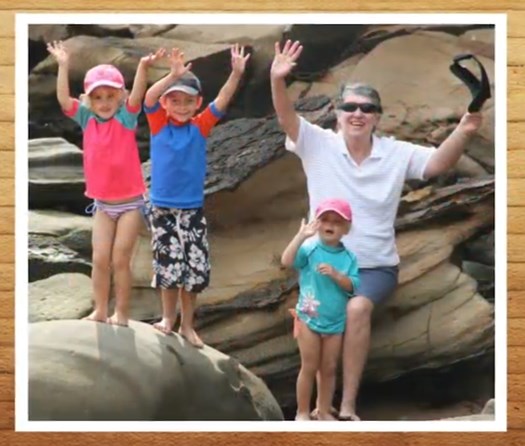 She was very positive, never said poor me or anything like that. Embarked upon her breast cancer journey went through very heavy chemo, radiation, you know, the whole lot. She chose not to have a double mastectomy. And at the time, I guess I didn't question that. I just thought maybe that's what you did. So life went on, mum got through it and you know, there was lots of side effects.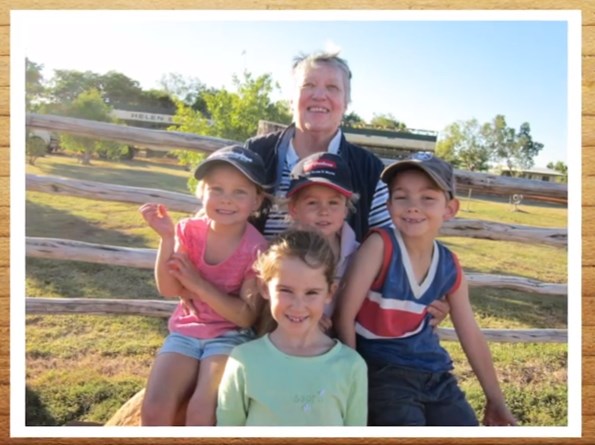 Like, you know, she couldn't go out in the heat anymore. It was a lot of stuff that she couldn't go back, mum was alive and everything was fine. And you know, life went on, it was amazing. Mum would spend many, many weeks and months of the year with us on the station, helping with all the kids anyway we for a while, what pretty much ready to leave the corporate world. And we just, an opportunity came up. I just remember sitting on a horse at a camp draught at the campus talking to a friend who said that they've got a business in this weird town called Fitzroy crossing, and that they're thinking of selling it. And you know, we'd been looking for a while. We, you know, we just wanted to do something for ourselves. And so pretty much, yeah, we just explored that a bit more and long story short, after much negotiation and many tours and farms, we bought this business from her with the expectation we would go over there and do our own, you know, do our thing, run our own business.
And at this stage we were still managing Helen Springs. And anyway, then Chris was offered the Gogo manager's job, which was you know, very close to Fitzroy crossing. So we moved over in this particular year. It was a massive year. We moved over to our new business. The twins had headed off to their first year at boarding school and the little girl Bellingham was still here at, goes on school of the air. Going back, sorry, a bit mum, 10 years, 10 years went past and mom her, she was given the all clear and everything was fine. And we went on with life and then mum in the September she rang me and said her cancer's back. And it was back in her spine. It was very short and very aggressive and in March mum passed away. So that was yeah, I can't even explain how that just puts such a big hole in my life and I'm just so close and I, yeah, I'm not sure how I got through those days either, but that all happened in a very stressful time at Helen Springs as well.
Sally Towne:
And we were just, you know, we just knew we had to do something less stressful. This is another time in my life when I went into a fairly dark hole. And I actually go to a doctor to say, I'm not paying for the, for like, he, I'll never forget this to nice to say that he actually probably without doing too much research, he prescribed antidepressants. This was after mum died. And I'll never forget the feeling. So he take this and that. And I had one, like I took one and I honestly just felt like such a zombie. Like I couldn't focus properly. I was just so dopey and I, you know, it just wasn't, it wasn't a good feeling. So I just, that was kind of what made me the same sort of thing is I went into the deep depression, you know, when I found out Chloe was sick, the same thing with mom, I just thought one day mum would not want me to be like this and, you know, be sort of feeling sorry for myself because I've lost my mum.
She'd want me to get on with it and look after my kids. And so same sort of thing. I don't know in all of my medical hurdles, I seem to just wake up one morning and say, righto, that's it, you know, time to time to get on with it. And so anyways, so fast forward a few years where we've made the big move out of the corporate world into private and working, you know, managing Gogo station, which has been amazing. It's been wonderful to us, especially in that first year for them. That's coming over here and we were new managers adjusting to, you know, I was running our business and Chris was managing Gogo. And then one day was in July. I just felt a tiny little pea sized lump in my left arm pit. And as soon as I felt it, I thought, Oh, I know this, you know, this can't be happening.
Surely this isn't, you know, Chris with all these positive is always so positive through everything Chris. Like he's just been such a rock for me getting me through all of this, you know, I, for some reason immediately think the worst, he's like, don't be silly. You know, anyway, the next day I went to the Fitzroy hospital and they felt it and the doctor said, Oh, that's definitely, it's just like a node. It's not breast cancer. She just said, I felt, you know, I just felt lots of breast cancer, lumps, and that's not breast cancer. And I said, well, my mom died from breast cancer. And my gut feeling is telling me I want to look into it more. And she almost saw it and went, no, all right, well, you know, we'll refer you to the next thing. So then I had like lots of other tests that like had a mammogram and all, you know, every tests that you could have was all clear.
And then I still, I still didn't feel right. So then I was referred to broom for a test called a fine needle aspiration, which is when I put the needle into the lump to take some tissue out. So they did that and then came back to Fitzroy. And yeah, like I was like, I was anxious, but I wasn't too bad because by this stage, every medical person that I'd come across had said even the ultrasonographer and the person doing the FNA, like they're all really lovely, but, you know, and they all just said, I really don't believe this is breast cancer. I was feeling confident. But then I just got an email from the Fitzroy hospital saying Sally, I was at work it said Sally. You need to come to the hospital urgently regarding your results. So you can just start, like I was at the shop, my heart was in my mouth.
I was just like, no, this can't be happening. And this is my worst nightmare mom had gone, I couldn't bring mom. Chris was out of range. So I went to the hospital and he said, your FNA has come back positive to breast cancer. And it looks to be rare and aggressive. So that was on the Wednesday. As soon as Chris came back into range, he said, when your husband's with you come back in and I'll explain more. So I went back in and it wasn't really a lot more that he could say, except, you know, we need to refer you immediately to Perth to look into this further, given your history. So we said straightaway, we don't want to go to Perth. We want to go to Brisbane because that's where my kids were at boarding school. And if I've got to stay like, so you can imagine life just turned upside down in such a hurry.
I didn't know the little girls that were at home doing school of the year at this stage. None of the kids knew that I, this is, this is what happened. So this was on the Wednesday. So I'm coming home trying to hold a very brave face to the kids saying, you know, guess what? We're going to go and have a surprise visit with Jack and Chloe. So somehow I don't even know how I just managed to keep a game face and manage dad. And so, and my brother, like everyone, we all met in business because, you know, we all knew how scary this could be if that was right. And still the kids didn't know Jack and Chloe, they didn't know we were coming over, but we just said, let's come up with, you know, we just want to see you and we'll bring the family up and I'll be really good.
So the kids were all excited to, I was having to pretend to be excited was so it was such a hard time. We know. So that was on the Wednesday. On the Sunday night, we were flying out of broom to Brisbane. So obviously because we weren't referred to Perth, it was all out off our own bat. Now, like we decided to go to another state. So we had to do all of our own, you know, finding the surgeons and the doctors and all that sort of stuff. So, you know, through lots of wonderful friends, I managed to get into amazing doctor Melinda cook. And she saw me straightaway on Monday morning. Cause we had to have the first test, the biopsy to determine if it was cancer. So Monday morning we did that and we waited till that afternoon which was the longest day of my life.
I'm sure when Chris and I went in that afternoon, I could just tell by the look on her face that it was cancer. And she said, yep. Yes. So you do have cancer. The next thing now is we need to do a lumpectomy and take some lymph nodes out and find out what type of cancer and how bad it is or how not bad it is. So that was the truth that obviously at this stage too, I sat with the kids that afternoon, which was probably one of the hardest things I've ever done. I sat all the kids down on the couch and I just said, guys, the reason we're he is that mom's got breast cancer. And that was really, really hard that day because they are all so young, they immediately, just thought of my mom and my mom had breast cancer, she died.
So, you know, it was a really, really tough day telling the kids that, but not it straight away I just to, but it's nothing like mom, there's nothing like Nana Nanny, you know, I'm not going to die, you know, just pretended that everything was fine. It's really early. And you know, I, so which we, which we really didn't know, we knew nothing until Tuesday. So Tuesday I went in and I had the lumpectomy and we had to wait days, you know, for those results to come back. But when they came back, this is where the twist in the story is. So all the lovely medical professionals in the Kimberly were actually right. That little lump was not breast cancer, but the way they found the breast cancer was the, the needle that went to pick up the tissue picked up a random cancer cell in my breast, like on the way to that lump.
So it was absolute, like complete fluke, complete fluke. And it was purely because I pushed my gut feeling. So not only was it one lump, I had seven lumps in my left breast, three different like, yeah. And one of the, one of the, like, it was, it was so early though, like I was, Oh, like I'm literally one of the very, very lucky ones in the breast cancer. It was so early, there was nothing in the lymph glands. I also had, I also had lymph nodes taken out on the other arm because I just wanted to make sure. Ubut because of the type of cancer that I had,and of what it could turn into,my doctor advised you need to have,a double ms. I would advise you have a double mastectomy,to, you know, reduce the risk because a lot of, so a lot of remote people,amazingly, so if I didn't choose to have the double mastectomy, then you've got to go through the radiotherapy and a lot of that sort of, that sort of treatment.
But and it, it does turn out that you know, quite a lot of remote people, you can have the double mastectomy and then I didn't need to have any radiotherapy because my breasts were gone. So obviously it's a big decision to make, and you've got to go through all the counselling and then you've got to have the, you know, there's lots of channels. You can't just say, yeah, I'm going to do that. Then next week you have the operation. Like, it was kind of quite a few weeks before I actually went in and had the mistake to me. Cause you've got to, I've got to make sure you're prepared mentally. It was, yeah, gosh, it was just so we just have people around us. I had the most amazing Gavi back at Gogo and we're still beautiful, wonderful friends myth. So she sort of took the kids on. She completely looked after them and, you know kept on educating them and like, obviously Chris had to come home and I had a great lady running the shop for me. So yeah, like went through all the counselling and then, yeah, it was just not an option we just said, yeah, we'll have it.
Kelly Shann:
So was Chris part of that counselling too sall like today include your husband in that area?
Sally Towne:
Definitely. It's amazing like it just blows me away and Chris and like my breasts our breast care nurse just wanted to hug Chris so many times she said, Oh, just let me hug you. You're just the most amazing supportive husband. She said, you've got no Idea.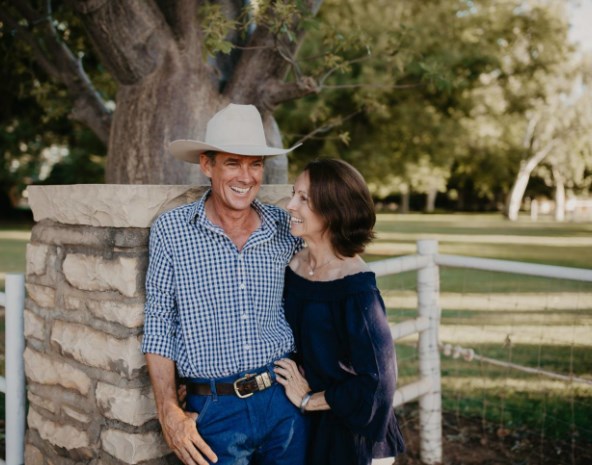 A lot of people, they don't think it's a good thing. You know, they don't want their wives to go ahead and have a mastectomy and I just can't add them at, but this wasn't even a question like if it's going to save my life, that's what we had to do. You obviously go through the counselling as to whether you want to have like a reconstruction or not. And a lot of the reconstructions can happen. Like some, some people like will have the reconstruction done, like on the same day the operation is done for the mastectomy.
So you wake up like without your own breasts, but you've, you know, you've had the reconstruction done. Part of the County was obviously very committed to trying to make that to, you know, the thought because I am so little, I was just, I was just going to look so like you know a 10 year old girl. And like, so, you know, we went through all that and we decided not to go have a reconstruction, mainly because I didn't want to have implants because some sort of, you know, some of the implants have led to cancer later in life. Also, I may have had, like if I could have used my own like body fat because that's the Another way they do it is use your own body fat from life. I think it is. Or maybe a tummy or I'm not actually sure he used to do it. Ubut I didn't have enough. Like I'm too little for that. And like amazingly my best friend Hyde said pick me. And,uamazingly within, I'm not sure if I guess it's worldwide, but all the donors that you can give fat donors is not one of them. Like you can donate so many body parts and we all thought it was a bit really like Hyde the Hyde off, you know, imagine if your fats in my boobs and then, Oh, that's all. So anyway, I did go back and I asked my best friend said, she'd donate before.
Kelly Shann:
Gosh, on the darkest, in the darkest times, there's always humour. Isn't there. And it takes someone special like Heidi to come along and make light of this situation, she probably was being quite shy. I bet you, it had been a possibility she would have been lining up with that Gown.
Sally Towne:
Yes, Definitely. Without a doubt. Yeah. So anyways, straight into that into the double mastectomy you know, obviously very traumatic with the day, you know, coming out of surgery and you've just got the big band you just over you, they've got to stay on you for a few days. So the days that they can off is very traumatic. I didn't look at it for a bit because it's, you know and I was embarrassed too, I guess like, you'd always just like, Oh Chris, I don't even want you to see, Oh, it was very traumatic experience to go through. But I think in our family, like we're so open kids and where we are so open that it's kind of just yeah, it's just part of life now. You know, went through, I had to stay in Brisbane for a long time though, because I had a lot of post-surgery complications with drainage. Like I had to have a draining and like a lot of the left breast just wasn't draining properly. So I couldn't come home and that was very traumatic being down there. And then the little kids were doing school of the year. I couldn't come home for some time. And I think while I was mentally, I was fine. I had a lot of support around me, my breast care nurse, Carmel. She was just incredible. And you know, if you had a down day, there was always someone to talk to, always someone to help you living remote.
That's just not, you know, the people up here are all amazing and everyone's fabulous, but there's not specialist breast care nurses up here in the Kimberley. And I would like to, you know, that, that is my goal that eventually I would like to try and get one up here because there's a lot of, you know, a lot of people up here on community, for instance, like if, you know, they've never left a community in their life. And then all of a sudden they've got to go down to Perth into these big cities. And like, I think, yeah, rural and remote medicine, it's just like, it is just for my big message that I would like to get out of this, like to know people to get out of there since don't, don't ever put it in the too hard basket because, you know, if I'd have put it in the too hard basket and if I'd have not gone on my gut feeling and listened to my gut feeling well, you know, three years down the track, it would be very different story.
So I'd like the multi focal breast cancer that I had. It's a completely different story too, if you just had one mom. So, you know, like I had so much going on and I, you know, like talking, we were talking about the state of mind, I think Chris, you know, like those years at Helen when mum died, what I went through and also Daniel, you know, you wonder whether the stress does have an impact on it. I had, during all this, I did have the genetic tests done, which they advised which did have that negative, that kind of another add on for this thing that's happened recently is my lovely auntie who's mom's sister in the last few months has been diagnosed with triple negative breast cancer, which is a really nasty cancer. And she's currently going through chemotherapy at the moment just last week, actually all my checkups, my checkups, both my aunties now being diagnosed with breast cancer.
They're saying that most certainly we probably do have a gene in our family . So I havent been through menopause. I had premenopausal breast cancer that was hormone receptive. So that means my, the type of cancer that I had. There's a strong link to cervical cancer, like later in life, which is hormone based cancer as well. So back at the time when I had mine, you know, it's not, you don't have to straight away, but this is definitely something you should think of is having, going ahead and having a full hysterectomy with all your ovaries and everything taken out that would as a preventative surgery, I guess the same as I had the mastectomy, which is a present preventative, you know, for cancer coming back again. So, you know, I've always said that in the back of my mind, but I haven't wanted to do that for all the obvious reasons I haven't been through intercourse.
So if I do go through that, it's going to put me straight into surgical menopause and which will be just horrendous. But so anyway, since then on different doctor's appointments like the last doctor appointment I had in for, in Perth, that's a fourth doctor, that's now a specialist doctor that's now recommended. I really should go ahead and have this operation to prevent. Because I have got fibroids and I had really heavy periods. And you know, it's all leading towards, you know, a nasty outcome later on. So now their saying because my auntie has it there's most certainly a gene. So I've got some big decisions to make. Now, if I do go ahead with that ovaries and everything will be out, which puts you straight into surgical menopause. And then because of the hormone receptive came ahead, you can't take any hormone replacement therapy or any sort of drugs like that to help you through any symptoms, you know, but I work with some natural therapies and with somebody, you know, to get my body really well, balanced and healthy, and I have blood chemistry done all the time, which is, you know, I have my bloods taken every six months, which does a really good measure of where you are sitting hormonally and how your body's doing.
So I feel confident, you know, moving forward if I keep on with that. And then if I do go ahead and have this operation, I just, yeah, I know. I mean, heaps of people have it, so I just have to manage the best way I can, I guess. So that's kind of where the breast cancer journey and the next stage of my, whether I go ahead and have this operation. But yeah, I, I would just love if anything could come out of this. You know, if you live like living rurally in remotes with medical hurdles, we all have to go through just never, ever put anything in the too hard basket, just act on the gut feeling. And yeah, I think it's huge. Obviously it saved my life anyway. I'm sure. You know, mum was just looking over me, pushing me every step of the way. And I know that I know that had such a double edged sword because if mom hadn't have died, you know, I would have listened to those medical professionals and I would have, you know, not even given it a second thought and you know, I would probably be the one that's dying. So that's a very,
Kelly Shann:
I think she was guarding that needle to when, when you had heard that sample taken. So how did the little ones cope? I imagine it was a different experience Jack and Cloe cause they were a little bit older to the little ones, but do they do the little ones, take it a bit more than their stride?
Sally Towne:
You just amazing. The kids were like when, when we first told them obviously is really hard and you know, we just, obviously, I guess, like you do just told the kids from then on Chris. And I just said that the think positive, you know, we're never going to let the kids think that there's anything other than positiveness. The schools were just incredible. They just supported the kids so much and they just kept them busy and, you know, they help in whatever way we needed. They were just wonderful. And then the support I had back here with K being the kids, Dubby, she just kept them so busy and, you know, like I just speak with them on the phone all the time.
And you know, I remember coming home after so long and they had a big welcome home mommy. So like, they were just pretty amazing.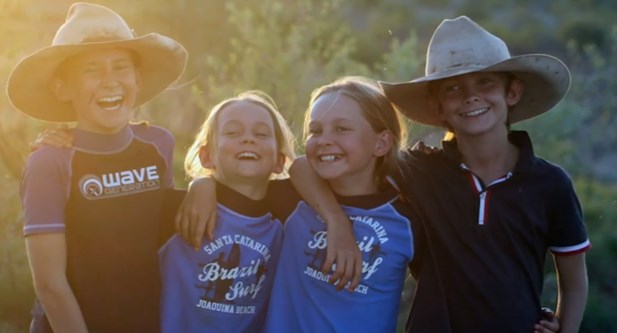 I think they down, you know, obviously at first they were very scared because the only experience they had with breast cancer was my mom dying.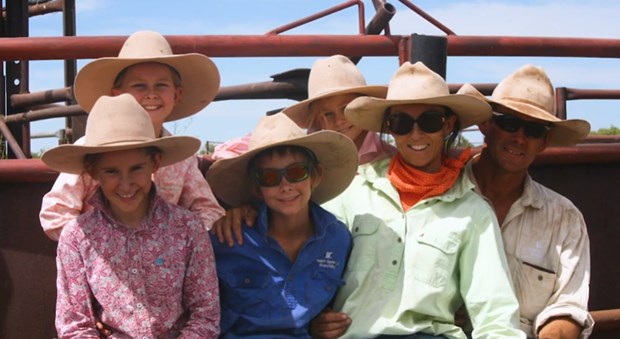 So yeah, I'm just, I'm really, really one of the very lucky ones I've got mom to thank for that. And like you said, you know, I just hope like it's not never go away.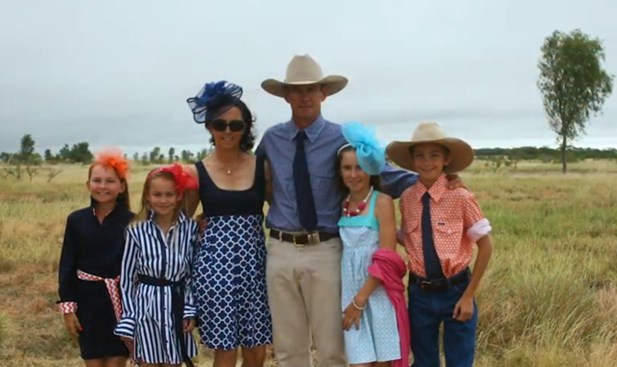 It's always in your mind or hope it never comes back. It's always there, but I think you've just got to move forward and might be as positive as you can and do what you can to prevent it, prevent any further things happening.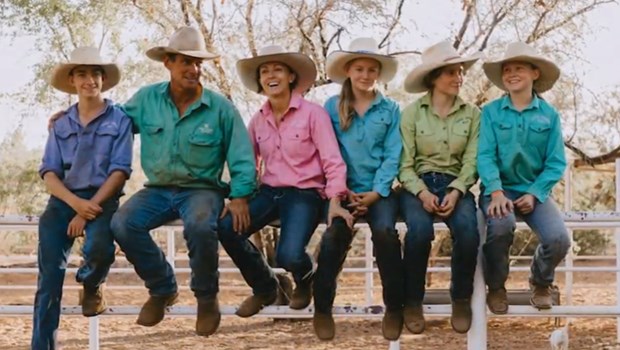 Kelly Shann:
So thank you so much. I'm exhausted from emotion, but honestly, I'm so grateful to you for sharing the story. And like you said before, if you can just help even one person who knows, hopefully you'll get some really great breast care nurses up there in those communities where there are, I mean, every community needs them, but particularly those communities who don't have access to them at the moment. So thank you for sharing your story and trying to spread the word and yeah, I'm very grateful.
Sally Towne:
Aww Thank you, Kelly, I'm very grateful that you asked and I just hope that if I've helped one person, that's great.
Kelly Shann:
Yeah. And I would encourage everybody to go onto your Facebook page and have a look at your story that you've put up about your journey. And because I didn't know anything of, of that story and it's and new mum always said too, that you needed to write a book and I, I absolutely think you should go and get pen to paper right now. Oh, that's a bit outdated hands fingers to keyboard.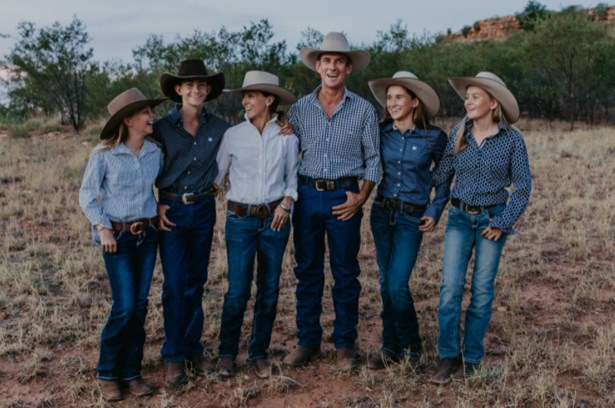 Sally Towne:
There wouldn't be pen to paper anymore. You used to get to this.
Kelly Shann:
Anyway. Thanks. Sal. Thank you so much.
Sally Towne:
Thank you so much.
Kelly Shann:
Thanks so much for watching our video. I hope you enjoyed it. And please try to remember to just click on the subscribe button so we can keep you updated with everything that's happening. Thank you.